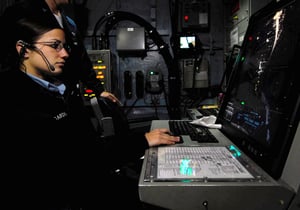 Air Traffic Control Displays
Reliable Air Traffic Control Displays Built to the Highest Standards.
With over 50 years of experience manufacturing high quality, long lasting displays for international government programs, Aydin Displays understands the unique needs of the air traffic control industry. We've designed a number of displays with a long life cycle, demanding image fidelity and compliance in mind.
Aydin Displays also facilitates full life cycle and transition of all air traffic control equipment for the past, present and future. To support legacy equipment, we've designed flat panel options to replace the CRT-based Sony DDM monitor. And to address the future, our LCD-based displays come in various sizes and resolutions
28.1″ 2K x 2K Air Traffic Control Display
Model: 60281
Designed for ATC, including EnRoute, Approach Control and Tower, as well as military ATC applications.