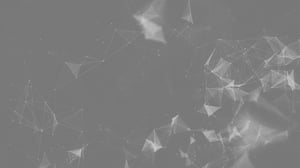 History
Who We Are
For more than 50 years, Aydin Displays has designed and built ruggedized displays to meet your most demanding requirements across ground, sea, and air environments. With thousands of military displays deployed throughout the world, Aydin is in tune with the needs of its military customers.
1967 - Aydin Founded

Aydin Displays is a former division of the Aydin Corporation, which was formed in 1967 in Birdsboro, Pennsylvania.

1998 - Acquired by VDC

In 1998,

Aydin Displays was purchased by Video Display Corporation (VDC), but remained intact, thus ensuring that no capabilities were lost.

2005 - Acquisitions

In 2005, Aydin Displays acquired the Innovative Display Systems (IDS) division of Three-Five Systems (TFS).

That same year, VDC announced the further expansion of Aydin Displays through the merging of two sister companies (XKD Corporation of Morgan Hills, CA, and Teltron Technologies, of Birdsboro, PA) into the Aydin infrastructure. In 2006, Aydin acquired EDL Displays.

2013 - Acquired by Sparton

In August 2013, Aydin Displays was acquired by Sparton Corporation, signaling a huge leap forward for innovation in Aydin's capabilities and resources.

Since then, Aydin Displays itself has acquired Industrial Electronic Devices (IED) and KEP Marine, again, greatly expanding Aydin Displays' capabilities and broadening our customer reach in the Industrial and Marine markets.

These mergers and acquisitions have allowed us to expand the line of products we offer, while still providing support for key legacy products from the acquired companies.

2019 - Acquired by Cerberus

In March 2019, Aydin Displays (Sparton Corporation) changed hands to Cerberus Capital Management, ushering in a new era for the company and all of it's subsidiaries.

This shift opened new doors and expanded the realm of capabilities for Aydin Displays, allowing the company to up resources and provide better rugged solutions without sacrificing the quality maintained over the past 50 years.

2021 - Aydin Displays joins Elbit Systems of America

In April 2021, Aydin Displays joins Elbit Systems of America following the acquisition of Sparton Corp.

"Combining their superior technology and products with Elbit Systems of America's Airborne Solutions business unit will generate additional capabilities for our customers," said Mr. Horowitz CEO of Elibit Systems of America.